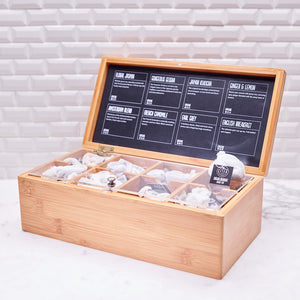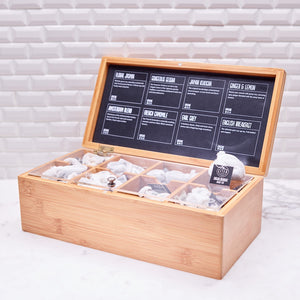 Premium loose leaf tea in hospitality
Citea on your menu
Are you ready to move with the times? Are you looking for really good tea and a beautiful presentation for your catering or shop? Together with the chef, F&B manager or operational director, we examine the needs of your customers and create a tailor-made tea menu. Have a look below or contact us without any obligation.
Request sample pack
A tailor-made tea experience
We think quality is important. We spend a lot of time and attention looking for pure tea and the most beautiful tea flavours. From our wide selection we make a tea menu that suits your guests. Each location is unique and requires a unique tea selection.
Seasonal tea
Do you want to adapt your tea menu to the season? Let us know and we'll help. You really make a difference!
Request sample pack
Get to know CiTea
Fresh, loose tea is almost unprocessed, higher quality leaves give a fuller taste, more depth and nuance. The time between picking the tea leaf and the teacup is as short as possible, so we guarantee freshness and optimal taste. We are happy to help improve the quality of your offer!
• A customized tea experience for your concept
• Familiar flavors and unique seasonal specials
• Complete range from teapots to strainers
• Free samples to discover our tea collection
• (Re)ordering is easy and fast via the website
Proefpakket aanvragen