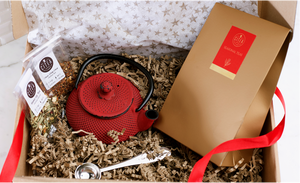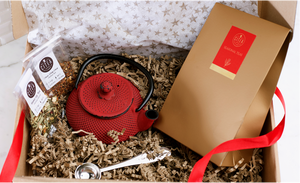 Premium loose leaf tea at the office
Our full-service tea solution
Enjoy a delicious cup of fresh tea at the office
Enjoy a delicious cup of fresh tea at the officeThe time of tea from the coffee machine is over. Pampering your colleagues or employees with delicious tea is more fun and easier than ever. Even more fun, it's probably even cheaper.
Request sample pack
A sustainable choice for your organization
A sustainable choice for your organizationWould you like to save unnecessary waste? We also! With our loose tea concept you can enjoy the tastiest tea without unnecessary waste thanks to handy accessories. The teas are presented in stylish, reusable presentation displays. You can easily refill them with our sustainable refill packaging. Enjoy the tastiest tea and save waste. On a roll!
Request sample pack
Relatiegeschenken en kerstpakketten
Quality & Vitality
Choose the tastiest tea at the office with a nice appearance and put a smile on the face of your colleagues. We select real tea leaves with pure ingredients and do not use artificial additives. Our customers drink delicious tea in the workplace and make a vital choice. We have developed a perfect presentation furniture for every room. This way you can enjoy Citea everywhere. This is the quality you deserve!
Request sample pack