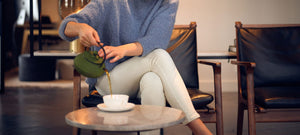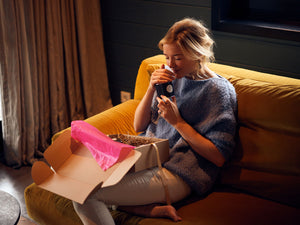 Pau d'Arco thee, wat kun je er allemaal mee?
Lapacho of Pau d'Arco
Pau d'Arco is als thee ook bekend onder de namen lapacho en taheebo. Deze infusie is cafeïnevrij en geschikt voor ieder moment van de dag. De smaak is zoet-kruidig met tonen van honing.
Pau d'arco is een boom die groeit en bloeit in Zuid- Amerika. Waar de meeste planten niet meer kunnen overleven doet de Pau d'Arco dit wel in de koelte van het hooggebergte. De boom kan wel tot 30 meter hoog worden, met een diameter van 2 tot 3 meter. Het hout van deze pau d'Arco komt qua brandwerendheid overeen met staal en beton. De kracht van deze boom staat synoniem voor de thee die van de bast van deze roze ipé wordt gemaakt.
Pau d'Arco een eeuwenoude traditie
Deze thee stond bij de Inca's bekend als gezondheidsthee en werd gezien als medicijn. Nog steeds wordt pau d'arco thee in Midden- en Zuid- Amerika op dagelijkse basis gedronken. Belangrijke redenen om deze thee te drinken zijn de aanwezigheid van immunostimulanten, zij helpen het immuunsysteem te activeren en ondersteunen antistoffen in hun strijd tegen bacteriën en virussen.
Bekijk onze Pau d'Arco
Lapacho thee voor een gezonde lifestyle
Een gezonde lifestyle is hip and happening. Lapacho draagt hieraan bij door zijn gezonde bast vol mineralen als ijzer, magnesium en calcium. Overgewaaid van de Inca's naar Citea, waar we deze pau d'arco thee graag aan jou serveren of die je thuis zelf kunt maken.
Hoe maak je jouw perfecte Lapacho thee?
-Lapacho, 2-3 maatschepjes met Perfect Cup Of Tea Spoon
-300ml kokend water
-10 minuten laten trekken.
Bekijk onze Lapacho
Lapacho Iced Tea
Lapacho is ook erg geschikt om een gezonde Lapacho ijsthee mee te maken, naast de bijzondere smaak bevat je kop thee door de lange infusietijd ook meer vitaminen en mineralen. Dit gezondheidsdrankje kun je op ieder moment van de dag pakken. Heel handig als je 's ochtends wil ontbijten, maar net dat beetje tijd te kort komt. Hoe maakt je deze Lapacho ice tea?
Benodigdheden
-10 gram Lapacho
-500ml water
-1/4 citroen
-1 theefilter
-1 kan/ grote theekop
Recept
1. Doe als eerste de Lapacho in het theefilter, dit is belangrijk. Plaats het in de kan of in een theekop.
2. Giet langzaam koud water over de Lapacho waarbij de kruiden volledig donker kleuren. Door de Lapacho helemaal nat te maken drijft het ín het water in plaats van erop.
3. Plaats de kan met het filter in de koelkast voor 8-12uur. Tijdens dit infusieproces worden de gezonde componenten onttrokken aan het kruid.
4. Na 8-12uur is het water donker en verwijder je de Lapacho. Jouw Lapacho Ice Tea is nu klaar, je kunt het upgraden met het partje citroen of het sap daarvan.
Bekijk hier Lapacho thee