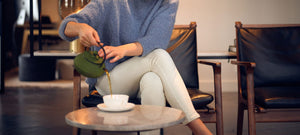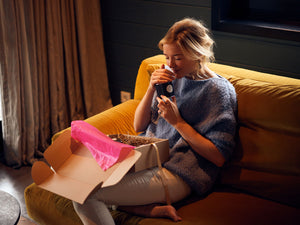 Vers van de theevelden op jouw deurmat
Losse kruidenthee
In de CiTea webshop vind je een uitgebreid assortiment van losse kruidenthee. Van kruidenklassiekers tot soorten uit Azië en smaakvolle rooibosthee uit Zuid-Afrika. Super vers, verfijnd en van de allerhoogste kwaliteit.
Wat is kruidenthee?
Kruidenthee zijn alle kruiden die niet van de theeplant camellia sinensis komen en zijn meestal cafeïnevrij. Voorbeelden van bekende kruidenthee zijn kamille, munt, zoethout en rooibos. "Echte" thee komt van de theeplant camellia sinensis en is bijvoorbeeld groene thee, zwarte thee of oolong thee. Om thee van kruiden te onderscheiden kun je de woorden tisane, kruidenthee of kruideninfusie gebruiken; met behulp van water infuseer je de kruiden waardoor zij hun aroma's en smaken afgeven. Op een menukaart wordt op deze manier vaak het verschil aangegeven tussen thee mét cafeïne en thee zonder cafeïne.
Kruidentheeën worden al gedronken zolang er mensen bestaan. Drink je graag thee, dan weet je vast dat de kwaliteit of smaak aardig kan verschillen. Voor een optimale beleving drink je losse kruidenthee daarmee proef je de meeste smaak en aroma.
Naast de bekende voorbeelden van kruiden vind je bij CiTea nog meer soorten kruidenthee. Onze kruideninfusies zijn gezond, heilzaam, verfijnd. Om alle voordelen van kruiden te benutten mengen wij graag kruiden, sommige soorten passen goed samen of versterken elkaar.
Gezonde levensstijl met losse kruidenthee
Kruidenthee heeft een aantal gezondheidsvoordelen. Doordat kruidenthee cafeïnevrij is, kun je de thee de gehele dag door drinken. De voordelen van kruidenthee zijn eindeloos en elk kruid heeft een eigen functionele werking. Kamillethee zorgt bijvoorbeeld voor rust en muntthee ondersteunt de spijsvertering. Gember verbetert je doorbloeding en citroengras heeft een positieve invloed op de huid.
Doe de theetest
Hoe kruidenthee zetten?
Bij losse kruidenthee kan een te hoge temperatuur ervoor zorgen dat de thee 'verbrandt'. Hierdoor kan de thee bitter worden. Door de juiste trektijd komen de smaken van kruidenthee meer in balans. Het is mogelijk om met de trektijd en de temperatuur te experimenteren. Soms is het juist lekker om een extra bittertje in de kruidenthee te hebben, dan gebruik je iets heter water of een langere infusietijd. Wil je jouw kruidenthee of chai met melk drinken? Dan is het juist goed om de kruiden iets langer te laten trekken. Dit zorgt ervoor dat de smaken en aroma's uit de kruiden goed in balans zijn met de melk.
Bevat kruidenthee cafeïne?
Nee, tenminste bijna nooit. Voor 99% van de kruiden geldt dat er geen cafeïne in zit, sommige kruiden of planten bevatten van nature een cafeïne. Je vindt dit bijvoorbeeld in guarana, de kolanoot en cacao. Wij vermelden het altijd in de omschrijving van onze kruidenthee als er cafeïne in zit, zo helpen we jou aan een diepe slaap en lange nachten.
Bekijk onze theepakketten
Beste moment om kruidenthee te drinken
Kruidenthee is geschikt voor ieder moment van de dag en wordt vaak 's avonds gedronken. Naast dat het heel lekker en gezond is bevat het geen cafeïne, daarmee kun je het afwisselen met thee of koffie om meer rust te ervaren. 's Avonds kruidenthee drinken helpt om beter in slaap te komen.
Online losse kruidenthee kopen
De kruidentheeën in ons assortiment worden met zorg samengesteld om jou de beste beleving te geven. Zoek een lekkere smaak uit, en geniet de komende tijd van heerlijke kruidenthee.
Bekijk onze losse kruidenthee smaken