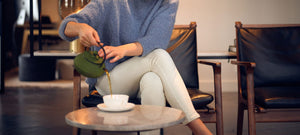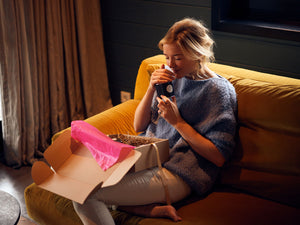 De perfecte lekkere basis voor een healthy lifestyle
Moringa thee
Moringa, does it tastes the way it sounds? Dat doet het zeker en dat weet jij binnenkort ook!
De moringaboom groeide oorspronkelijk aan de zuidkant van de Himalaya, maar wordt tegenwoordig ook in de tropische en subtropische gebieden gekweekt. Lekker en gezond, de combinatie die we zoeken en deze thee jou biedt, wat wil je nog meer?
Moringa thee als vitamine- bommetje
Ben jij fan van healthy juice? De moringa thee maakt het je makkelijk. Hoe? De moringa bladeren hebben een ongekende hoge voedingswaarde en dit wordt in veel landen gebruikt als natuurlijk geneesmiddel. Zo bevat het meer vitamine C dan sinaasappels, meer vitamine A dan wortels en zelfs 25 keer meer ijzer dan spinazie!
Bekijk onze Moringa groene thee
Unieke Moringa blend
CiTea heeft een enorme keuze in verschillende soorten thee. De moringa thee is een echte één van onze bestsellers. Leuk om te geven en om voor jezelf te kopen.
De volledige naam van onze eigen blend is 'Minty Moringa'. Deze unieke blend bevat de zuiverste vorm van moringablad, is verrijkt met groene thee en bevat munt voor een frisse smaak. Met zijn sprankelende kleur heeft de Minty Moringa ook nog eens de perfecte looks. Pak je favoriete mok of glas en geniet van je thee! 
Bekijk onze Minty Moringa
Wist je dat...
De Moringaboom weinig voedingsstoffen en water nodig heeft? Hij groeit ontzettend goed in een droge en zanderige omgeving.
Verse Moringa thee kopen
Dan ben je bij CiTea aan het juiste adres! Wij verkopen alleen verse moringa met en consistente bladgrootte wat de smaak ten goede komt, daarbij voegen we munt en groene thee toe voor extra frisheid en anti-oxidanten. Om die reden hebben we onze blend 'Minty Moringa' genoemd. Benieuwd hoe dit smaakt? Ervaar het zelf!
Bekijk onze Minty Moringa