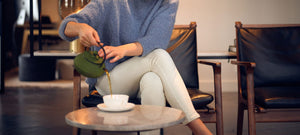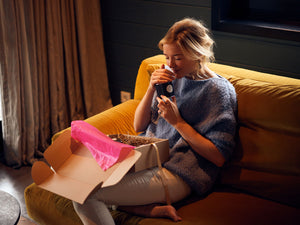 Chai Tea
Chai thee is niet meer weg te denken. Chai thee bestaat al geruime tijd en komt oorspronkelijk uit India. De chai tea heeft een lange reisg emaakt voordat het uiteindelijk in ons land zijn terechte faam heeft gekregen.
Een reis van smaken
Wij van CiTea vinden chai fascinerend omdat het in zoveel soorten komt, we dronken Indiase chai thee in New Delhi op basis van zwarte thee, zoals onze Black Chai. En een chai latte in Bangalore die bijna volledig uit kruiden bestond, zoals onze Herbal Chai.
In steeds meer horeca vind je Chai Tea Latte, de bekendste daarvan is onze iconische Perfect Indian Chai. Een concentraat van pittige kruiden dat je eenvoudig toevoegt aan warme melk waarmee je super snel een instant chai latte maakt.
Bekijk onze Chai Collectie
Chai Latte maken kun je zelf met onze chai kruiden
Hoe heerlijk is het om je zelfgemaakte chai thee met de beste chai kruiden door CiTea geselecteerd thuis te drinken en hiervan genieten? Wij weten hoe blij je daarvan wordt en hebben
het beste recept voor jouw perfecte chai thee latte.

Benodigdheden
- 10 gram Herbal Chai
- 250ml water
- 250ml melk
- 4 theelepels (riet)suiker
- Steelpan
- Zeef 
Bereiding
1. Kook in de steelpan 10 gram Herbal Chai 20 minuten op laag vuur
2. Voeg de melk en suiker toe en roer zachtjes door en voorkom dat het gaat koken
3. Giet de chai door de zeef in je glas en maak je Chai Latte compleet met honing, kaneel en misschien nog wat nootmuskaat.
Bekijk de Herbal Chai
Chai thee maak jezelf of een ander blij!
Loopt het water je al in de mond,
of moeten we zeggen de thee met verse chai kruiden? CiTea heeft diverse soorten chai kruiden als perfecte basis voor jouw chai latte.
Onze chai kruiden kun je in verschillende hoeveelheden kopen. Maak er een proeverij van samen met een vriend(in) en koop verschillende chai kruiden.
Weet je al welke jij het lekkerste vindt en geef je deze cadeau aan jezelf of een ander, kijk ook eens bij onze mooie bewaarblikken.
Een absolute eyecatcher voor jouw favoriete chai
thee!
Chai thee kopen